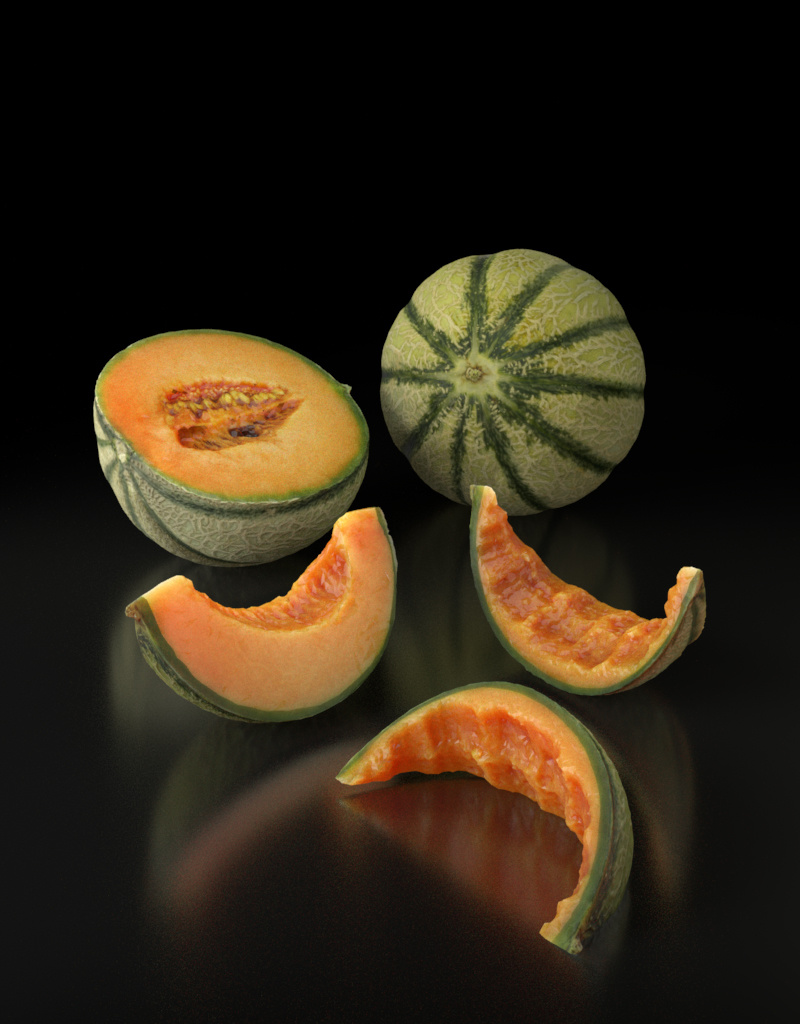 At this moment we are franticly working at a diverse range of 3d/cgi models of different kind of melons.
Our first melon model is a cantaloupe and the watermelon will follow soon.
We like to introduce our newest cgi summer fruit models arrived:
Melon (Cantaloupe)
Melon (Cantaloupe)
3D model specifications
1x whole melon
1x half melon
1x slice of a melon
1x eaten slice of a melon
Free HDRI map; Basic-CG-Moa.hdr
Included formats;
C4DtoA R16 and higher
C4D R16 and higher (backwards compatible until R12)
If you use render engines like redshift, cycles or octane, you only need to re-texture.
Obj. (for all other 3d software like 3dmax,maja,modo,blender etc.)
All used materials included (such as diffuse-map, specular map, bump map, normals map, displacement).
Textures in .tif format, resolution 4096 pixels x 4096 pixels
C4DtoA and C4D scenes included as shown in photo.
C4DtoA scenes before version 2.0 and after 2.0 (5.0 core) are both included.
Scenes are provided as is; what you see is what you get!